Experience true luxury & comfort in Crans-Montana
Spend quality time in a mountain chalet that gives you the experience of a typical Swiss village, packed with exciting activities during the summer and winter seasons. Hotel du Pas de l'Ours shares a unique traditional preview that speaks history with its natural stoned walls, wooden beams, and magnificent open fireplaces carved for relaxation.
Reopening on June 2nd for the summer season
Where luxury service meets unique cuisine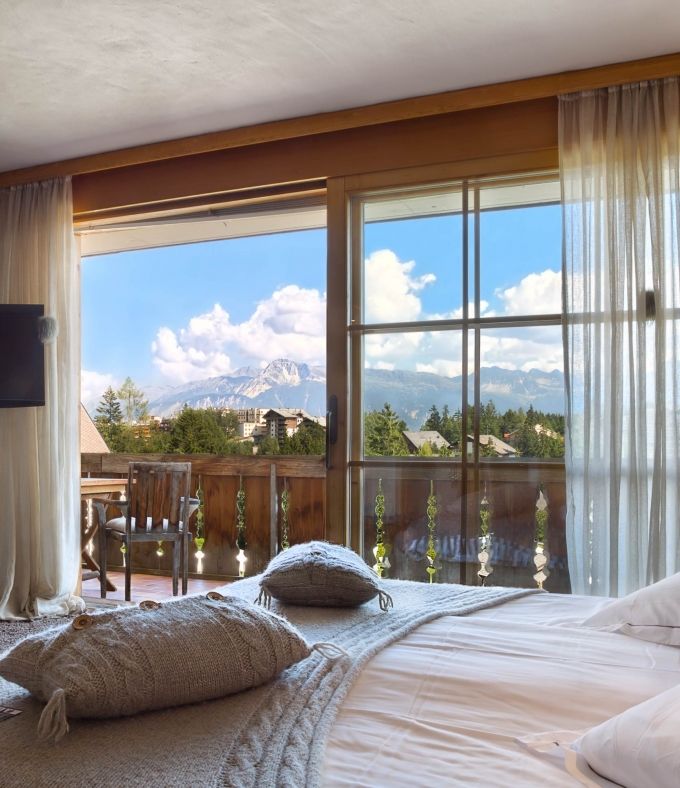 The beautiful days are coming, the summer holidays are on the horizon......
The mountain offers extraordinary landscapes to anyone who opens their eyes to see it.
It also offers you a deserved tranquility with pets: marmots, chamois, ibexes and many others.
Come and enjoy the clean air.
CRANS-MONTANA
In the summer and winter seasons, Crans-Montana is always busy, something made possible by the wide variety of activities we have been able to create that help to keep our guests entertained. Our service is impressive for the family and mountain experts and you will be aroused by the breathtaking views of the Apls and mountains, running from the Cervin to Mont-Blanc.