Our Restaurants by Franck Reynaud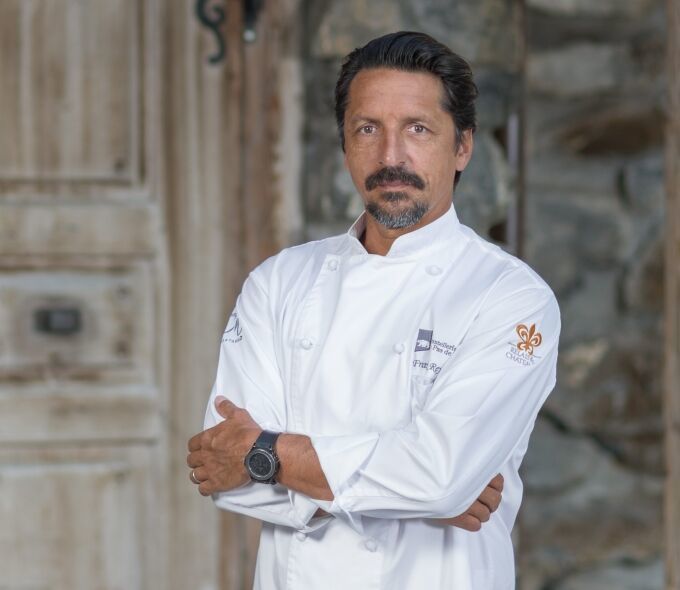 Gastronomic "L'Ours"
Crans-Montana is among the best venues for food lovers. The Gourmet restaurant "L'Ours", managed by Franck Reynaud, our expert chef, has earned one star honor in the Michelin guide. Franck has remained true to his Provincial roots, and he carefully follows seasons to prepare local meals that treat you to a mouthwatering bite.
Our gastronomic restaurant is currently closed for the season.
We will be delighted to welcome you back from Friday 14 July 2023
Open from 7:00 pm to 8:45 pm every evening (except Sundays and Mondays).
also open Saturday lunchtime from 12:00 to 13:45.
Seasonal closing on Saturday, September 23
Read more
Less