Our Restaurants by Franck Reynaud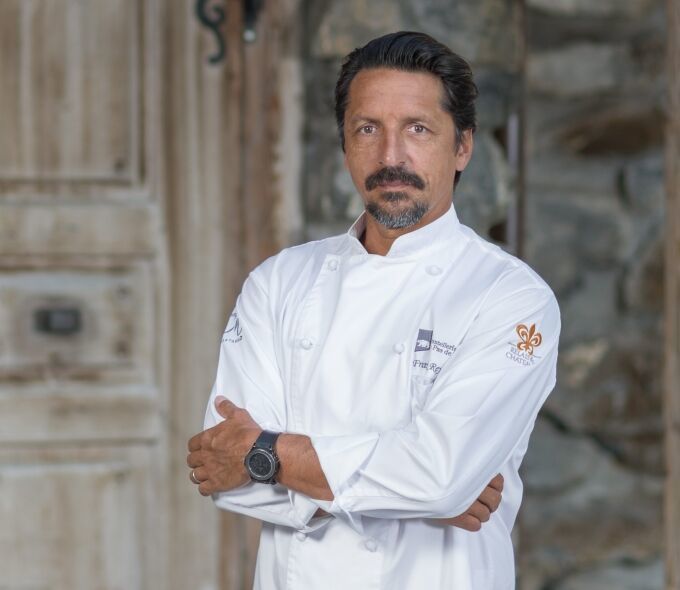 Gastronomic "L'Ours"
Crans-Montana is among the best venues for food lovers. The Gourmet restaurant "L'Ours", managed by Franck Reynaud, our expert chef, has earned one star honor in the Michelin guide. Franck has remained true to his Provincial roots, and he carefully follows seasons to prepare local meals that treat you to a mouthwatering bite.
Read more
Less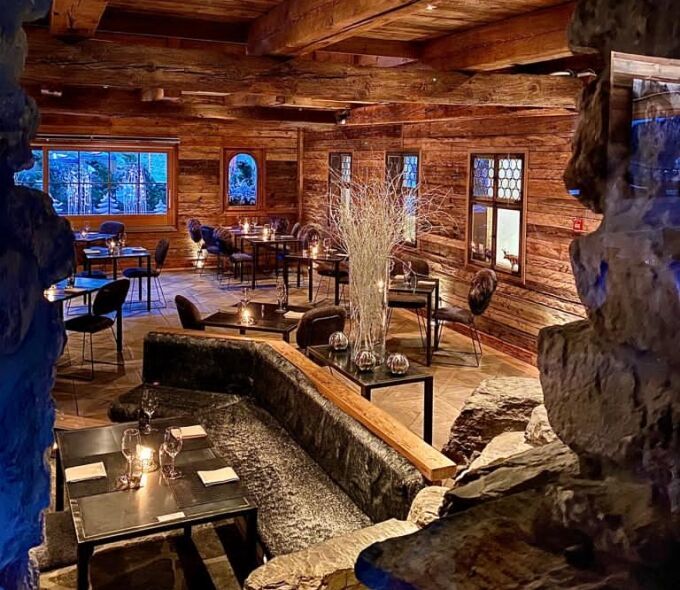 Le Bistrot des Ours
Working with his team, Franck Reynaud, our top chef, invites you to a typical mountain setting where you can relax and explore their culinary mastery. Sign in for the inviting and authentic "cuisine de grand-mère", a traditional dish that arouses your childhood memories while triggering satisfaction in equal measure.
Read more
Less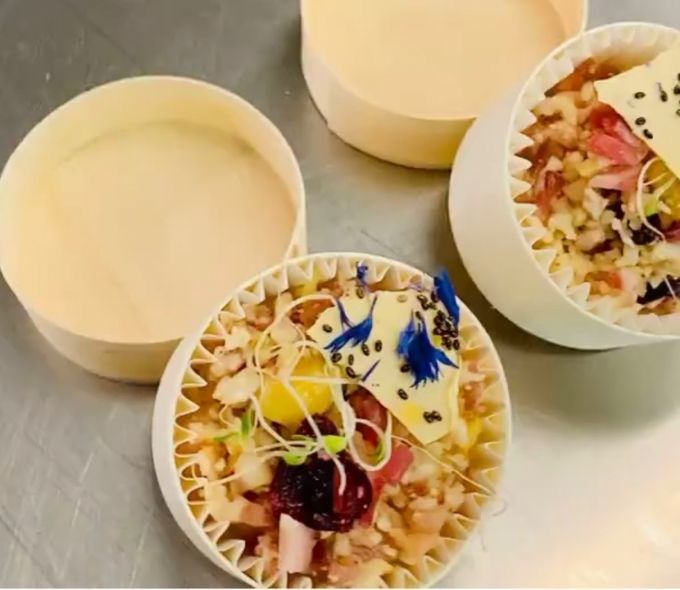 Take-Away Service
Our kitchen staffs at Hostellerie du Pas de l'Ours give you a menu of dishes and prepare awesome goodies you could take home. Also try our catering service that includes an offer to have a waiter and cook at your home. (Get a quote on request).
The entire Bistrot des Ours menu is available for takeout
Read more
Less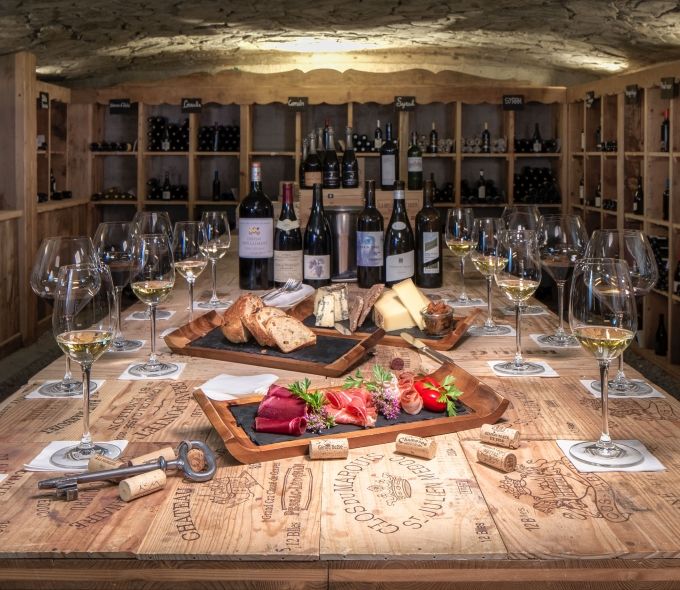 Le Cellier
Explore the unique variety selected by our Sommelier Nicolas Lacoste, which features international and local Grand Crus that you are served in a calming environment. With 5259 hectares of vineyards, the Valais area is the biggest region in Switzerland that produces wine, and many of the vineyards can be found along the right bank.
Read more
Less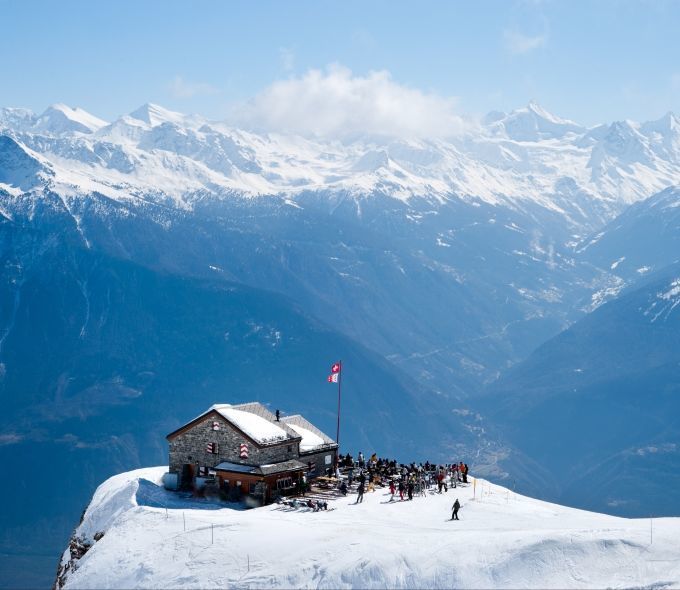 Cabane des Violettes
La Cabane des Violettes situated at 2'200m in altitude with Pierre-Olivier Bagnoud, a mountain guide.
Located on the slopes with 360° view face to the mountains, the friendly and relaxed atmosphere of La Cabane des Violettes serves a gourmet menu, giving pride of place to mountains dishes and Valais specialities : rösti, veal hamburger, genuine home-made veal sausage with mountains spices and mashed potato, red cabbage « Fondue Cabane » with fresh meat marinated in a bouillon or the Cabane des Violettes yogurt with ginger-bread and Poire William…
Read more
Less